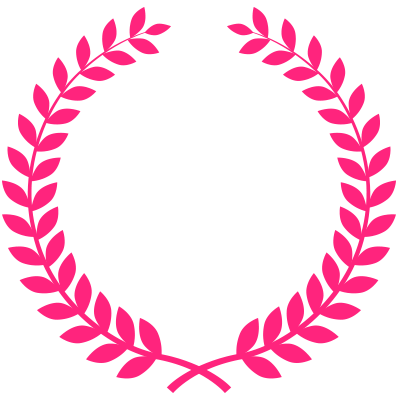 Adrià Gual Prize 2016
Synopsis
What will the future be like? Does a post-capitalist system based on collaboration await us, as suggested by some? Will the ideas of Thomas More, father of utopian literature, become a reality, and will we become an egalitarian and happier society in which private property is no longer the basis of everything? This is the thesis of a show that combines theatre and documentary interventions to reflect on the concept of utopia. It all arises from the story of Alex Moreu, an actor who was born in 1973 and who left the city more than fifteen years ago. He went to live far away from it all, in the French Pyrenees, with a community of about twenty people seeking a new form of social organization that would guarantee their happiness. But time has passed and the project is at a standstill. How did they get to this point? Alex explains it to us in a fictional production with biographical undertones - a unique piece of theatre that plays with different aesthetic layers and different levels of reality.
The project
Five actors will lead the audience through a conceptual and experiential collage that approaches different ideas and experiences related in some way to the concept of utopia. In turn, in a space that recreates his own living quarters in detail, the protagonist of this show will explain his story: he is an actor who, fifteen years ago, left everything to go and live in the Pyrenees as part of a community that was experimenting with a new form of social organization. The members of the group, despite the hopes they placed in the project, have reached a dead end and feel incapable of moving forward. Combining a staged lecture format with elements of live documentary, the project aims to examine the role of utopia in our world and explore the ambiguities and contradictions contained in this recently much-maligned word. What should the societies of the future be like? Perhaps like the one envisaged by the creator of Utopia - the island imagined by Thomas More at the beginning of the sixteenth century - in which private property was shared and the possession of goods was not the basis of everything? In any case, More was the father of utopian literature, the quintessential creator of an alternative world. By way of presenting him to the reader, in his work he used a meta-narrative structure: he simulated a dialogue between the protagonist - an explorer named Rafael Hithloday who was supposedly familiar with the imaginary community - and the narrator. This same meta-narrative structure, which superimposes layers of reality with multiple aesthetics, is applied by the members of the Ignífuga company in a montage in which the message is as important as the way in which it is delivered to us.
Credits
UTOPIA
A show by Compañía Ignífuga
Direction: Pau Masaló
Dramaturgy: Pau Masaló, Ferran Dordal
Performers: Cristina Arenas, Eduard Autonell, Melcior Casals, Marina Congost, Àlex Moreu, Júlia Rodón
Set & costumes design: Joana Martí
Light design: Guillem Gelabert
Production: Eduard Autonell
A coproduction with: Grec 2017 Festival de Barcelona
With the support of: Fabra i Coats - Fàbrica de Creació
Adrià Gual Prize 2016, Institut del Teatre de la Diputació de Barcelona
Duration: 70 minutes aprox.
Utopia was premiered at Festival Grec de Barcelona on 18th July, 2017 at Sala Hiroshima.

Reviews
A magnificent interplay between text, subtext and context that keeps the viewer in a state somewhere between perplexed and disbelieving. It is incredible and very rewarding and revealing how in a balanced way and without realizing it we assimilate concepts and ideas and their relationship (…) until we reach a truly wonderful final explosion. A function whose success is resounding in the sense that it perfectly complies with its apparent premises, both formal and in terms of content. Pau Masaló and Ferran Dordal's direction and dramaturgy are excellent.
Fernando Solla – EnPlatea
Expectations fulfilled, the essence of utopia brought to the stage. Ignífuga have hit the nail on the head. A reflective breath of fresh air for most mortals. The company knows how to bring into contact worlds that are far apart in time and space with dazzling ease. Will they dare to tour or participate in a season elsewhere? The play is worthy of it. This is for you if you are inquisitive or want to be surprised by a show that has broken the mould in order to produce something more than scenic catharsis.
Jordi Bordes - Recomana.cat
What we had in front of us was so novel and contained so much truth that it kept us glued to our seats.
Iolanda G. Madariaga – Recomana.cat
With magnificent performances, a mise-en-scène at home with technology and, above all, an original, intelligent, highly personal and very funny script, Utopia is a mature and very interesting production from all points of view. With Utopia I sincerely think that they have outdone themselves.
Gema Moraleda – Teatre Barcelona
The company's ability to imbue its productions with political vision reaches new heights with Utopia. Ignífuga's latest venture takes a leap of formal ambition, a step forward towards a freer format full of possibilities. Utopian or not, the new show will present some of the most ambitious reflections of all the companies presenting at the Grec Festival.
Manuel Pérez - Recomana.cat